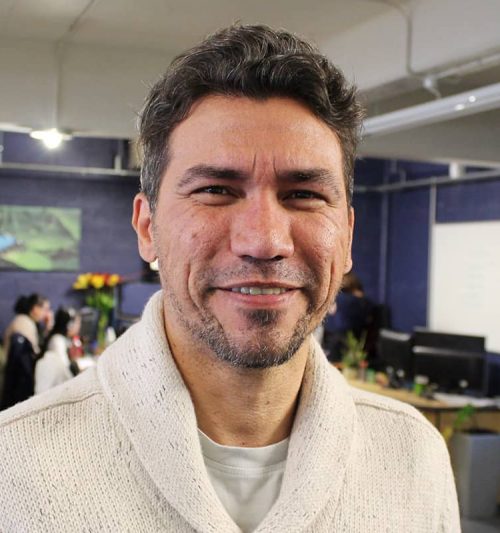 Hey there! I'm Daniel, a Senior UX/UI Designer with over 30 years of experience under my belt, and I'm absolutely passionate about what I do. Whether I'm designing a website, creating visual identities, or crafting the perfect presentation, I always strive to create visually appealing and easy-to-use products that meet the needs of customers and end-users.
As someone who's always looking to learn and grow, it's great being a part of a company who is committed to doing the same. My role allows me to work on all phases of product development, which is awesome – it's a great opportunity to become a better user-centered designer.
At digitalstream, we all share a commitment to going above and beyond for our clients. And with our focus on high-quality design and development work at an affordable price, I truly believe we're making a difference in the industry.
When I'm not designing, I'm always happiest spending time with my family and dogs or pursuing my other passions, like watching movies, drawing, painting, and learning new things. My personal motto is, "When given the choice between being right and being kind, choose kind. You never know what someone is going through. Be kind. Always."
I can't wait to get cracking on some awesome designs for your business – let's work together to turn your ideas into reality!