Here's why Auckland Parents of Deaf Children's website is an example of best practice charity web design. Did you know that there is one charity for every 170 people in New Zealand*? Which is why it's pivotal charities follow best practices in not for profit website design if they are to grow their cause and extend their reach.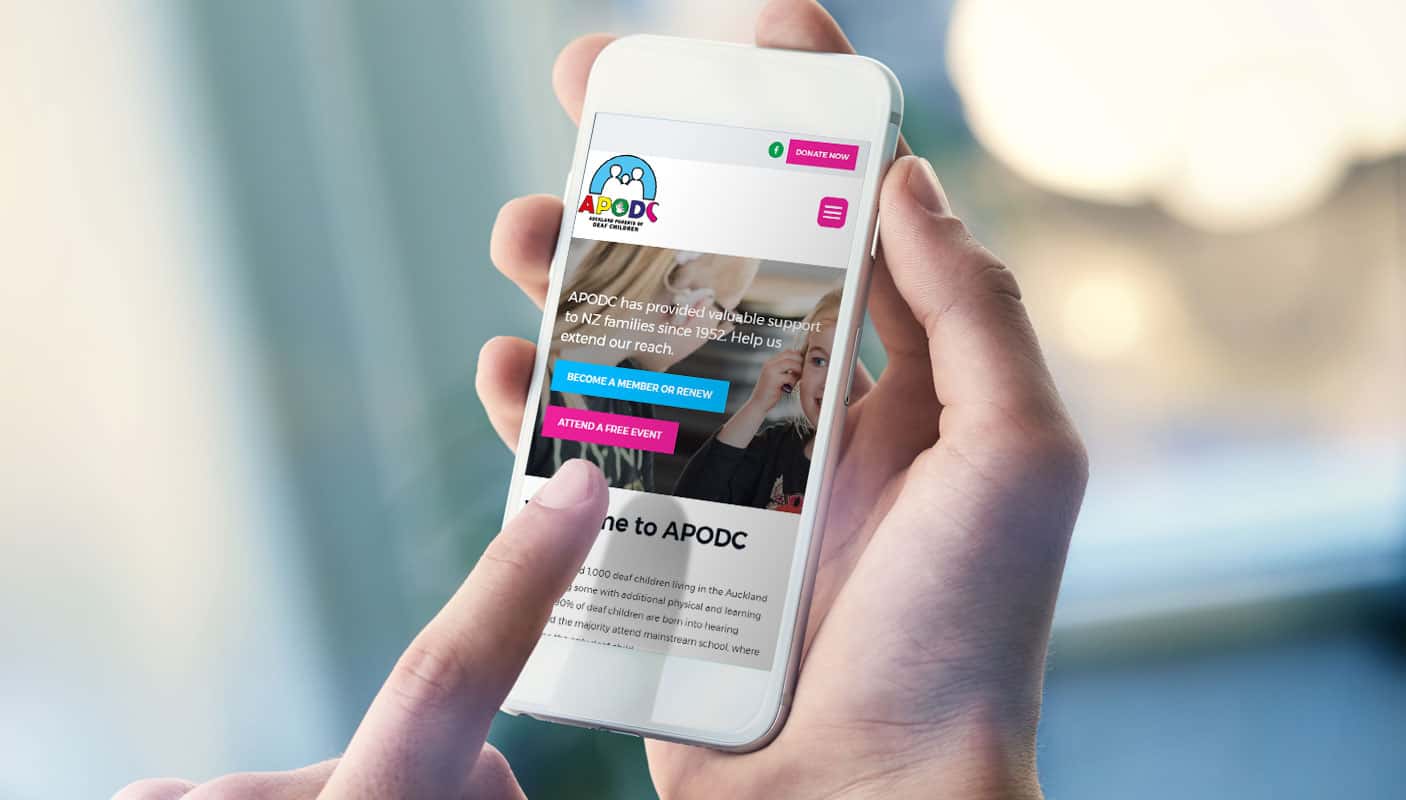 Strategy input, website redesign & copywriting assistance
Client:
APODC- Auckland Parents of Deaf Children
Services: Consultation, Digital Strategy, Web Design, Custom Web Development, SEO, Project Management.
If you have a couple of minutes, be sure to read our article on this very topic. Let's take a minute to look at what APODC does well.
1- They have a clear and compelling charity value proposition.
"APODC helps deaf children, families and whanau access what they need to thrive."
2-  They quickly establish credibility.
"APODC has provided valuable support to NZ families since 1952. Help us extend our reach".
3- They have a simple and clear call to action.
"Help us reach more families, so they can receive much-needed support, advice & connections."
4- They create a sense of urgency
The sooner we connect with families, the better the outcome for deaf children.
5- They do it instantly – all of this occurs in the top of the home page, before you even start to scroll!
Well done APODC! Your messages have ticked all the boxes before visitors even start browsing.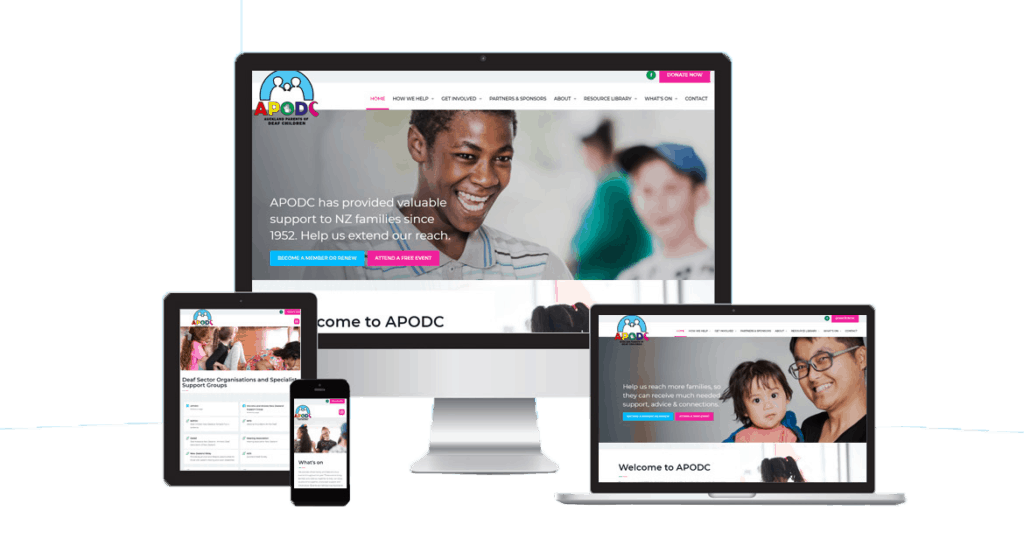 APODC also provide multiple ways that people and businesses can extend their support, as you'll see on their "Get Involved" page
From Fundraising for specific needs, through to Volunteering, Donating, and Sponsorship.
Securing corporate sponsors is an important way to extend your reach, and so it's important to reach out to businesses and ask for their help. You'll see how this is done on this page: Become a Sponsor
It's also really important to show visibility in how businesses and individuals can help you. They want to know what in particular their funds will be used for. This site shows how donations will be used, providing assurance that APODC is devoted to meeting the needs of its members. Visitors also have the option to pay the membership fees for a family, so they can see how just $20 can make a difference.
Before designing their site, digitalstream met with APODC to discuss these vital practices and share our insights. We encourage you to read our article, browse our other sites, and call us to discuss how we can help your charity extend its reach through smarter digital marketing.
Well done Littemore! Your messages, imagery and strategy have ticked all the boxes of best practice charity design. May your new website serve you well, so you can continue to serve families in need.
We have structured our portfolio to inspire and help you gather ideas of our different businesses styles and recent works.