C J Cant urgently needed a new website after their prior web company let them down. For small business owners, their website is vital. It must attract visitors and generate leads on an hourly basis. If it's not doing that, it's costing their owners valuable sales by losing them business.
We delivered this one, including a full copywriting service, in just two weeks. In urgent situations like these we can take what is typically a 4 – 6 week project and turn it around in half the time.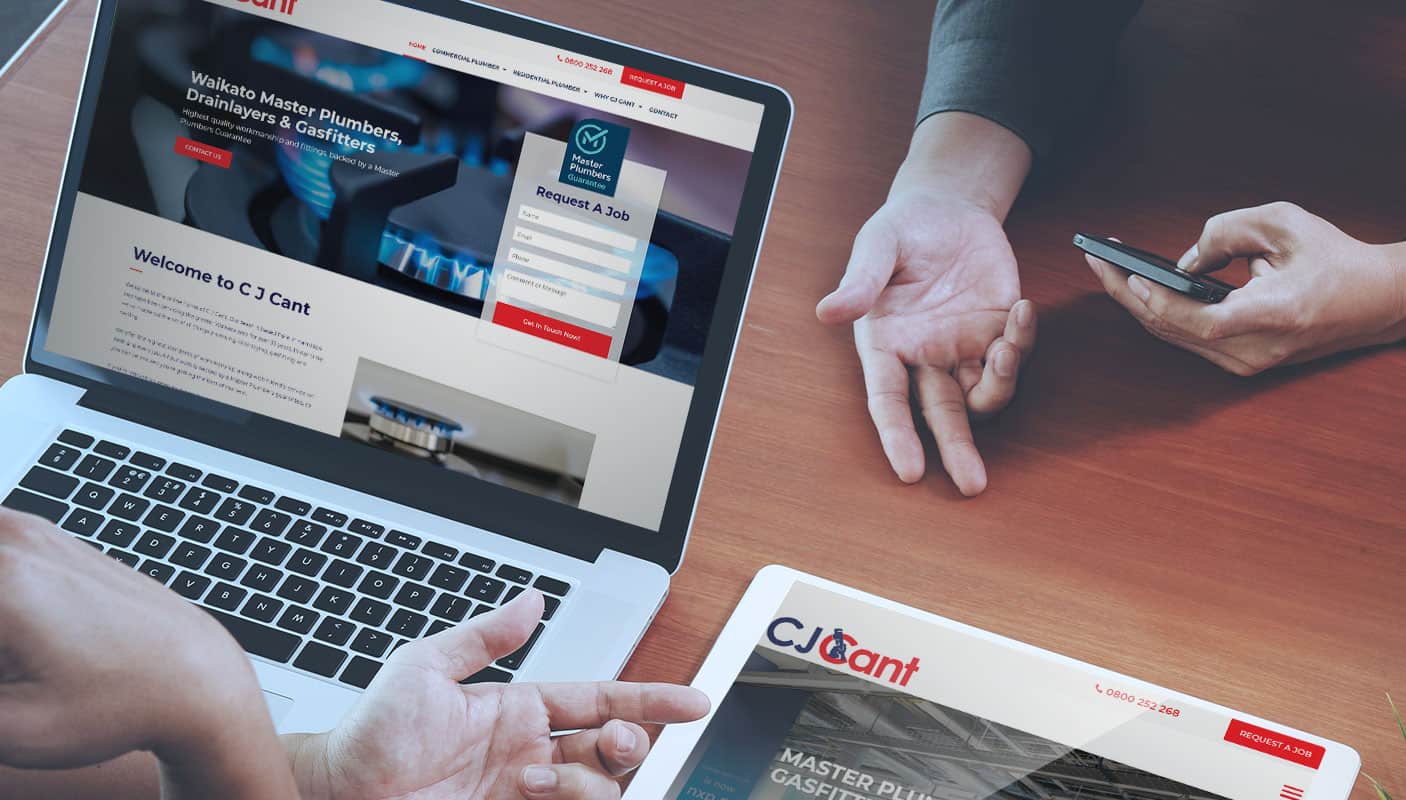 Services:
Consultation, Digital Strategy, Web Design, Custom Web Development, SEO, Project Management
Having designed websites since, well… last century (est.1999), we have our processes down-pat.
Our team runs smoothly, with everyone accountable for a particular area and someone else coordinating all their efforts to ensure deadlines are met.
C J Cant's website is an example of a highly effective trade website. Immediately you can see all the services they provide, with dedicated pages on each one.
This is important not only for building trust and explaining your services well, but also for SEO purposes.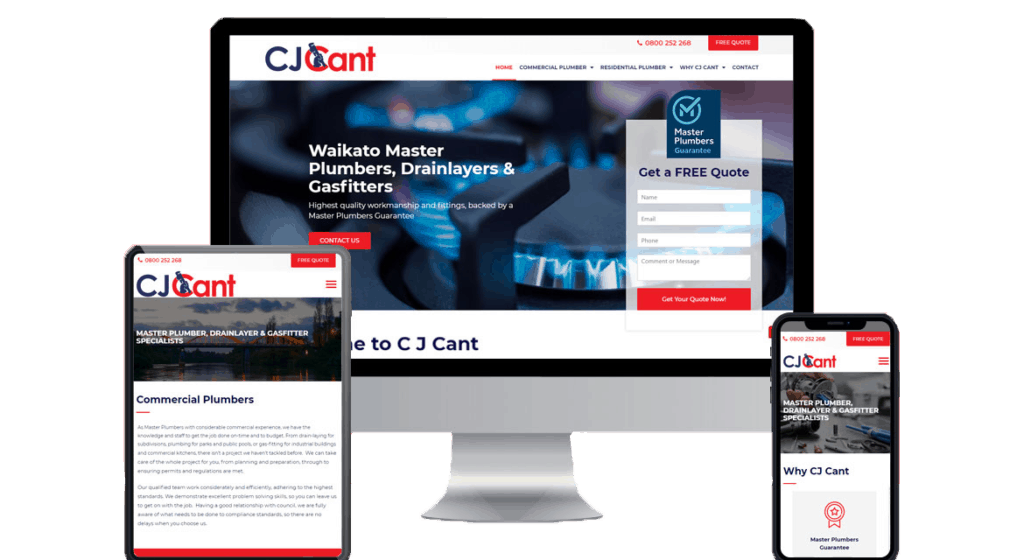 Dedicated pages are optimised for key search terms and words, in this case: plumbing, gasfitting, drainage, plumbing maintenance, plumbing emergency call-outs, plumbing new builds and plumbing renovations. That way you'll attract more customers and appear higher in search engine rankings – vital in competitive industries like these. This site is really easy to navigate and read too.
Did you see the blue phone on the left flash up? That's called 'request a call-back' software and it works a treat for our trade customers. The customer can request a call immediately, later or leave a message. It's also very affordable, so if you're interested in incorporating this cool bit of software into your site, request a call from us and we'll tell you all about it.
We have structured our portfolio to inspire and help you gather ideas of our different businesses styles and recent works.