Like many small business owners, Pirongia Trees has relied on referrals and local paper advertising to generate leads for years.
Investing in a website is an exciting step, as it opens you up to a whole new world of leads. Now whenever someone searches online for tree services locally, Pirongia Trees site comes up. They can either contact the owner John directly or leave a message by filling in a form.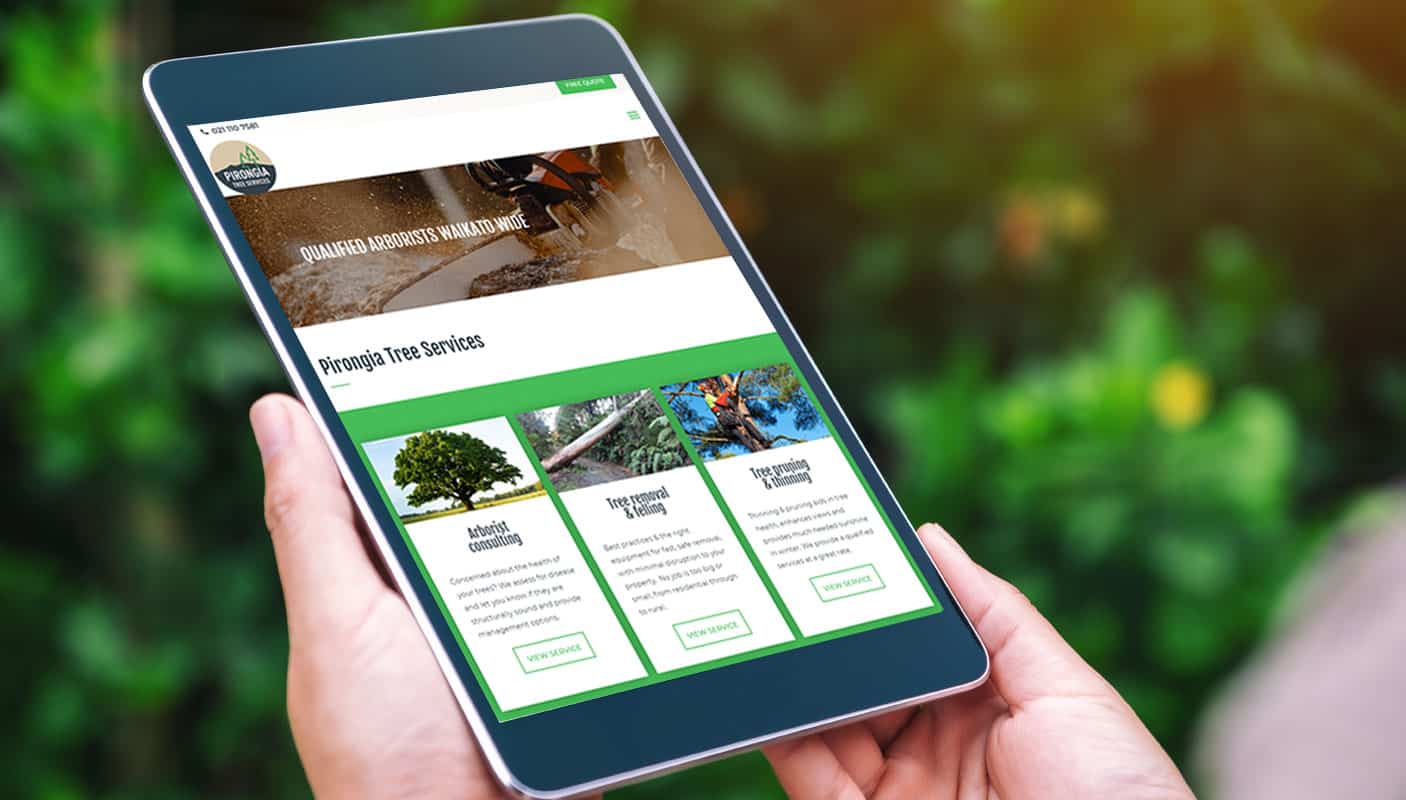 Logo, Web Design, Copywriting, Google Ads
Client:
Pirongia Tree Services
Services: Consultation, Logo Design, Digital Strategy, Web Design, Custom Web Development, SEO, Project Management and Copywriting.
We also created John's logo. When we create logos we provide a few concepts, but John really liked two of his so he ended up using them both on his truck. Why not we say? They both fit beautifully!
It can be hard to know what to write for a new site, so we took care of all his copywriting too. His services are easily explained and position his experience and credibility effortlessly.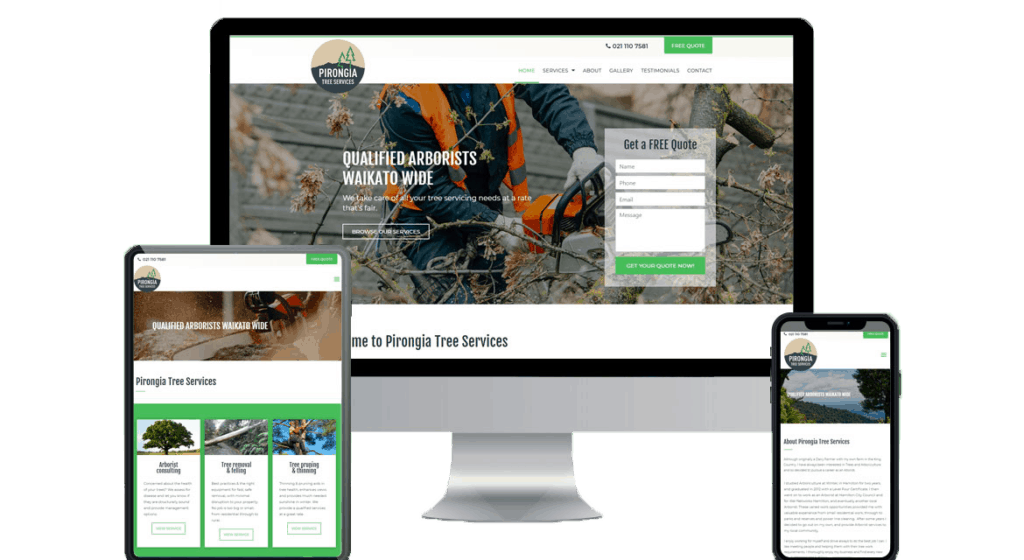 You'd be surprised at how little this complete service cost him too. When you take an investment like this and work out the daily cost over 5 years (which is the typical lifespan of a website) it works out to be less than the price of a cup of coffee. Which is pretty incredible when you think of how much business it pulls in!
If you're after a new trade website, one that's affordable, smart looking and hardworking like our tradies, speak to us. It will be one of the best decisions you make in your business for years to come.
We have structured our portfolio to inspire and help you gather ideas of our different businesses styles and recent works.