A new website is a crucial business investment. A well-designed website will pay for itself in no time at all through extra leads, but this takes skill and strategy. Who you choose to design your website can be the difference between an average website and one that takes your business to the next level. For an example of skill and strategy, let's explore Asbestos Biologicals new website to understand why it's been so successful.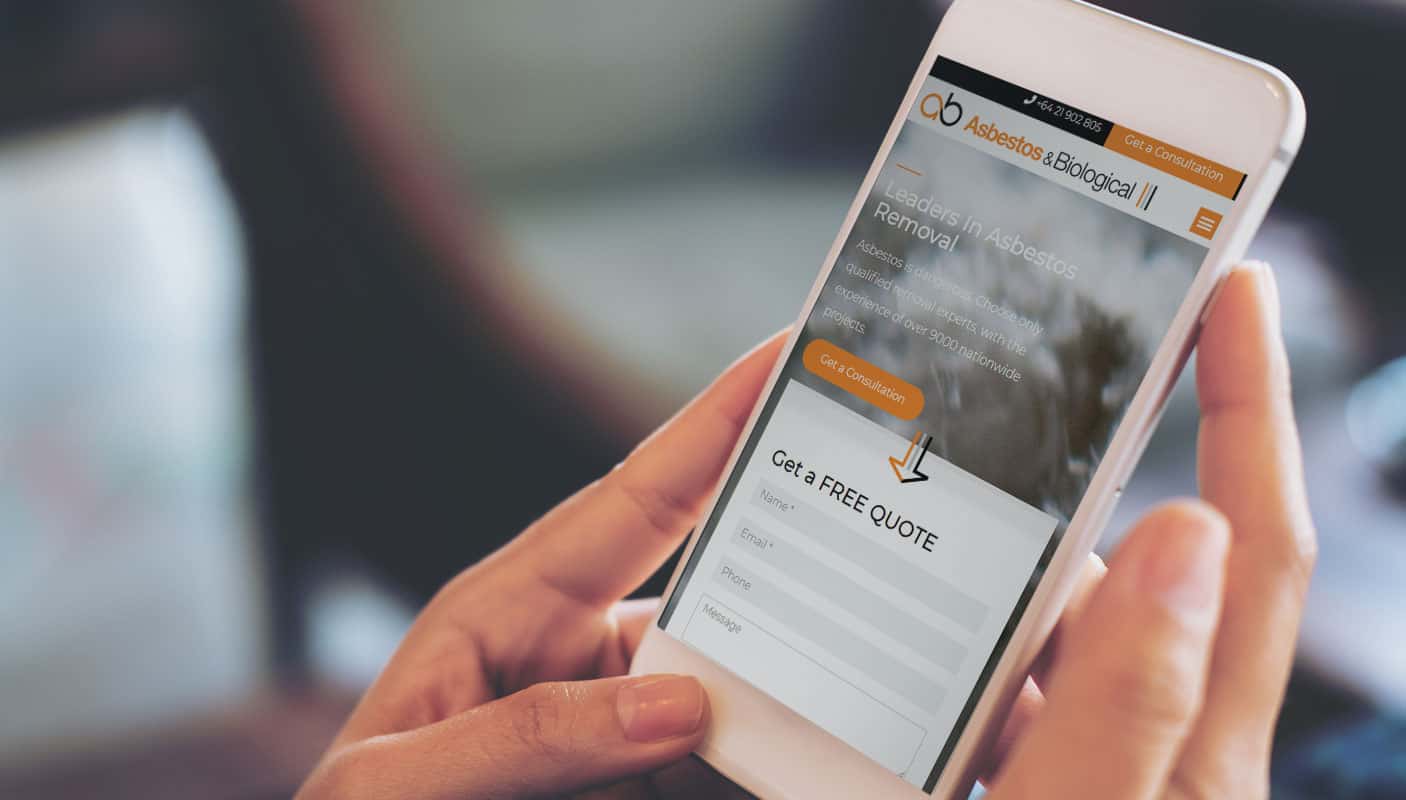 Logo, Web Design, Copywriting, Google Ads
Client:
Asbestos & Biological
Services:
Consultation, Digital Strategy, Web Design, Custom Web Development, SEO, Project Management and Copywriting, Google Ads
Your website is your brand presence online. Design evokes emotion.
A modern, professional design helps build credibility and confidence in your business. While tired, old, cluttered and unattractive websites can have the opposite effect. What does your current web design say about your business?
Asbestos Biologicals new website is modern, attractive, clear and professional, so it really stands out from the competition.
There are many driving factors that lead a prospect down a path to contact you. Understanding how people make decisions is crucial to good web design. Some people make decisions fast, while others like to take their time. The best websites cater to both types of decision-makers.
Visitors who make decisions fast like to see all your services in one glance, along with a few key reasons why they should contact you. While people who take their time making decisions need multiple reasons to contact you, which means more information. This is where good navigation comes into play. Each page should clearly signpost the next step to take e.g. find out more about our process, people or services. In this case, the services are asbestos removal, soil remediation, asbestos demolition, asbestos testing, mould meth and lead removal. This business provides a lot of services, which is why ease of navigation is essential to lead generation. Visitors should in a glance be able to find the service they are looking for and explore more about that service with a page of information dedicated to it.
As well as information about each service, the best websites include dedicated pages for each audience. In this case businesses, homeowners or contractors, as the messaging should be different. What's important to a homeowner when choosing your services will be different to a contractor, so be sure to send the messages relevant to each audience with custom pages.
Successful websites also provide information to help visitors decide what to look for when choosing a service provider. See the example here 'Mistakes to avoid when choosing an asbestos removal company".
People are either pain avoiding (away from) or pleasuring seeking (towards). Most websites include galleries of completed projects, which appeals to those looking for end results (towards). But what about cautious decision-makers who are fearful of making the wrong decision (away from)?
This is where information helps position credibility. You don't need to necessarily include a lot of information, but the right messaging is crucial. Invest in professional copywriting, as it makes all the difference.
Endorsements & Reasons to Get in Touch
This is about proof. Anyone can use words like 'quality', 'professional', 'care' and 'commitment' but proof comes from showcasing testimonials, completed projects, professional accreditations and guarantees.
Think of each one as providing another reason why the website visitor should get in touch with you. At a minimum, you should have three. This is called the 'hammer approach' – 1. 2. 3, sold.
Finally, make it easy for your prospects to get in touch with you with clear calls to action. Pay attention to the language you use in these calls to action.
For example, is 'Get A Quote' the next logical step if you're looking for a plumber to fix a leak? Perhaps 'Book a Job' is more appropriate. Provide many different options for getting in touch such as online forms, phone, email, links to social media and online chat.
We have structured our portfolio to inspire and help you gather ideas of our different businesses styles and recent works.