Littlemore is an example of how a little initiative can make a big difference to thousands of families. Littlemore donates preloved baby gear (and new) to families in need. They rely on a team of volunteers and generous contributions from supporters to help them achieve their vision of 'Communities where every Newborn is set for life'.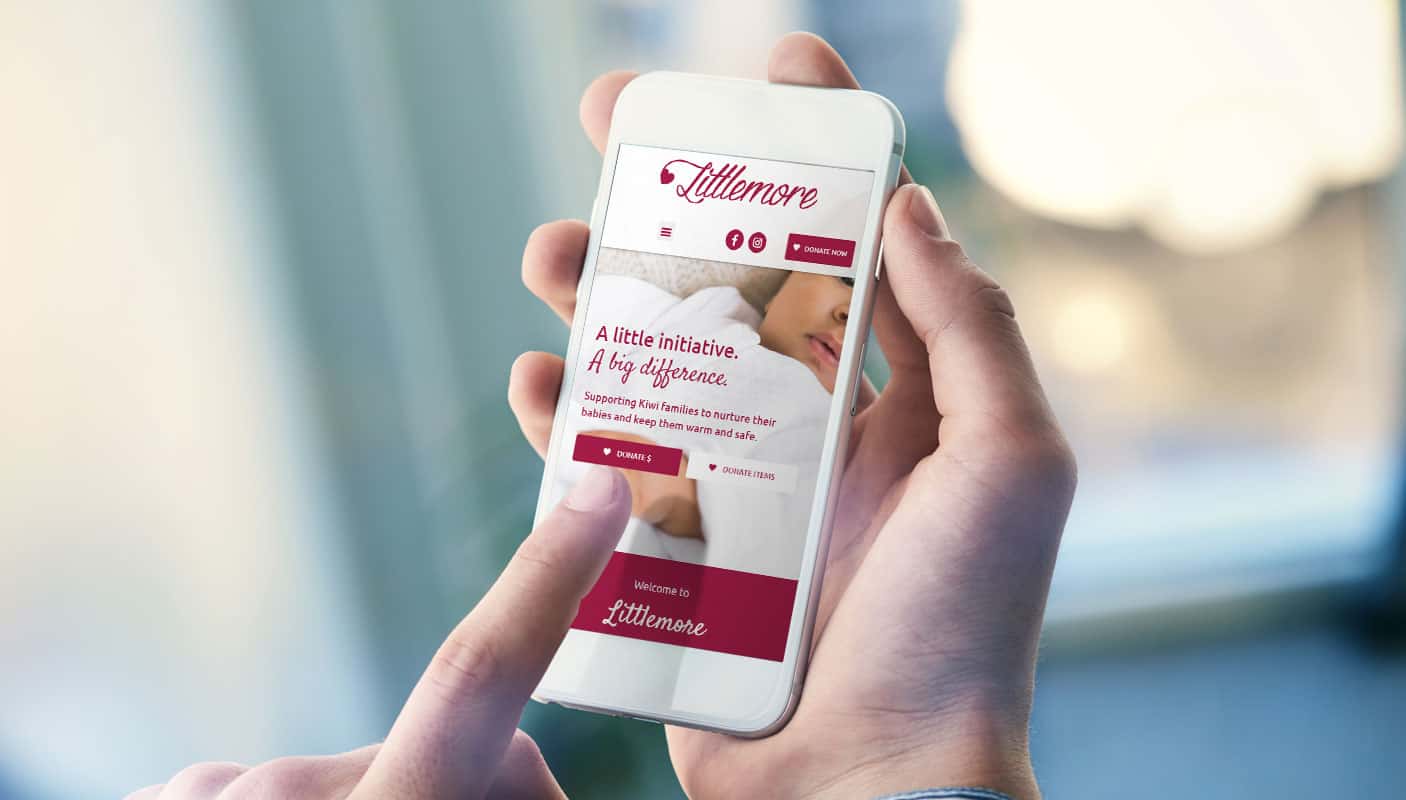 Services:
Consultation, Digital Strategy, Web Design, Custom Web Development, SEO, Project Management.
Did you know that there is one charity for every 170 people in New Zealand*?
Which is why it's pivotal charities follow best practices in not-for-profit website design if they are to grow their cause and extend their reach. If you have a couple of minutes, be sure to read our article on this very topic.
Here's why Littlemore is an example of best practice charity web design. Be sure to choose an agency that specialises in charity websites, as the driving factors for success are quite different to business websites.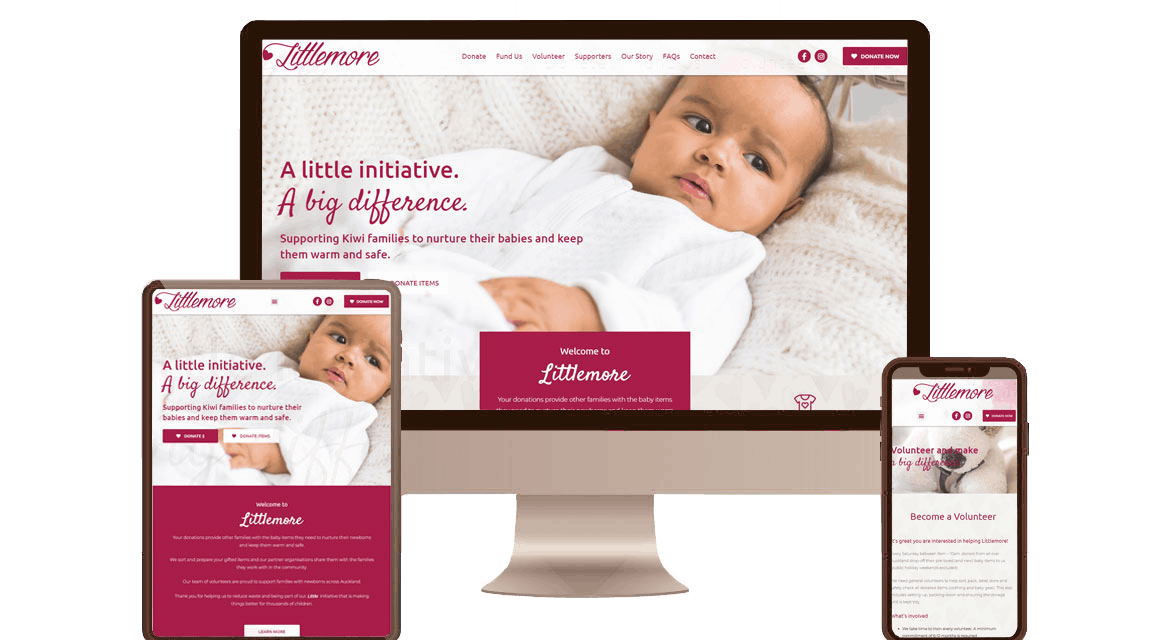 Let's take a minute to look at what Littlemore does well.
1- They have a clear and compelling charity value proposition.
"Supporting Kiwi families to nurture their newborn babies and keep them safe and warm."
2- They quickly explain how they achieve this.
"We sort and prepare your gifted items and our partner organisations share them with the families they work with in the community. Our team of volunteers are proud to support families with newborns across Auckland".
3- They clearly explain how you can help them by donating or volunteering.
4- They share stories. In this case recipients and volunteers share first hand experiences of the difference Littlemore has made in their lives. While Littlemore's founder also shares the story of how the charity was born.
Laura Howard established Littlemore in March 2013, after hearing a passing comment from her midwife about how some babies born in Auckland hospitals were sent home in baby-sized hospital gowns as their families had no clothes for them.
"As the mum of a newborn myself, my heart was touched and I couldn't forget that conversation". Laura Howard – Founder.
5- They provide clear reasons why you should help and many different ways to do so from gifting at baby showers, fundraising, becoming a corporate sponsor, donating and volunteering. There is a way for everyone to play a part in their cause
"No baby should have to start life with only a hospital gown to wear".
Well done Littemore! Your messages, imagery and strategy have ticked all the boxes of best practice charity design. May your new website serve you well, so you can continue to serve families in need.
We have structured our portfolio to inspire and help you gather ideas of our different businesses styles and recent works.